IT professionals develop technologies that contribute to security forces
October 19, 2022 – 12:42 p.m

#Cotic #systems #Software #SSPDS #Technology #TI
On Computer Professionals Day, which is celebrated on October 19, the Secretary of Public Safety and Social Defense (SSPDS) recognizes professionals working in the field of information technology (IT). Among the tasks performed by SSPDS, the Coordination of Information and Communication Technology (Cotic) develops software intended for the State Security Forces. In the Forensic Expertise of the State of Ceará (Pefoce), experts in this field work in two coordinating bodies that perform different functions, but equally essential for the institution: the Center for Technological Expertise and Technical Support (NPTAT), the Office of Criminal Expertise (Criminal Forensics Coordination). Kopec); and Coordination of Information Technology (CTI).
Technology in SSPDS
With 21 years of history, Cotic/SSPDS has already developed 128 software for the work done by military and civil police, military firefighters and forensic experts throughout Ceara. The platforms are designed based on the needs and dialogue between professionals in the sector and the State Security Forces. Cotic/SSPDS coordinator Luciano Freire celebrates the team's work. "For our information technology professionals, it is a pleasure to see how our projects are developed, how they are used by the security forces, on the streets of the country", celebrates the coordinator.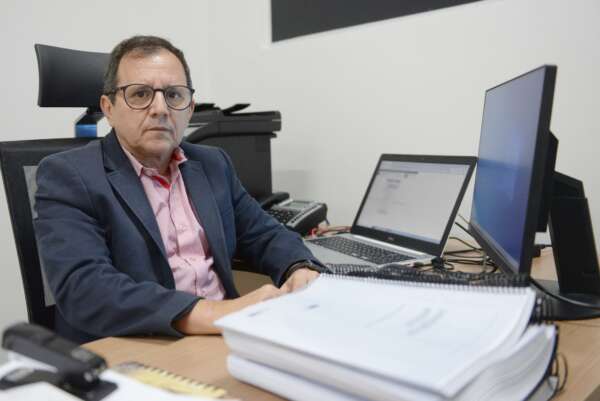 Enthusiasm is not in vain. With systems such as Advanced Command Portal (PCA), Police Information System (SIP3W), Integrated Consultation, Routes, Cerebrum, Status, among others, Cotic-SSPDS is recognized by security forces and even other bodies that communicate with IT experts from the Secretariat of security, with the aim of getting to know the good practices of Coordination.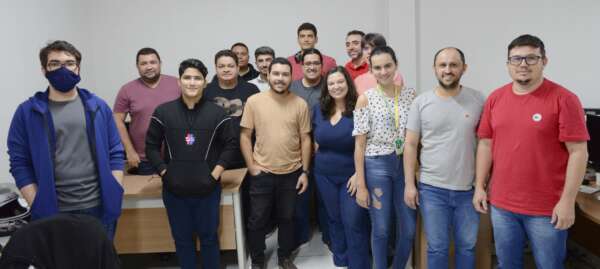 "We are not only software developers, we also have to maintain them. I always make an analogy with a child. When a child is born, parents have to take care and maintain it. We do this with developed projects. Each application goes through specific maintenance, has an architecture for development and production. Today we have the architecture of physical servers, which is in our data center, but we have systems that already work in the clouds", describes the coordinator Luciano Freire.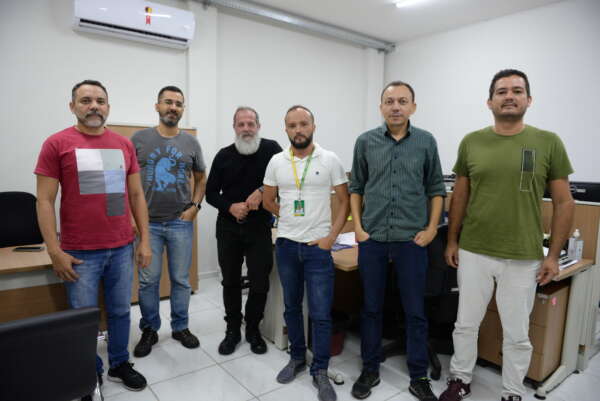 With a team that includes infrastructure, developers, analysts, technicians and other experts, Cotic constantly strives to talk to higher education institutions through partnerships that bring the sector closer to scientists and universities. "It is a very important partnership. Beyond the research itself, the software represents the need, the reality of the work that our security forces need to do. We conduct technical and scientific studies, proving the effectiveness of the tool in practice," explains the manager.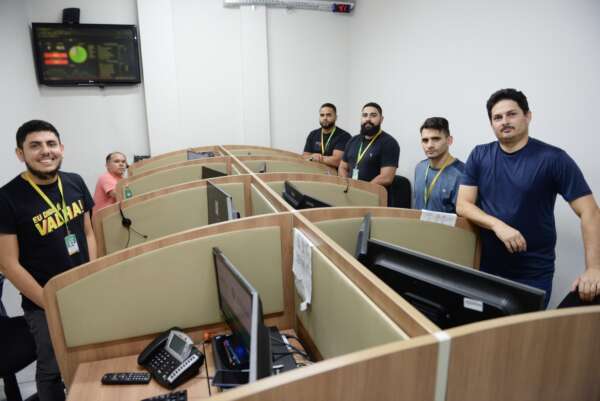 Such effort is recognized internally, but also externally. In addition to constant visits from environments like Amazon, Secretariat of Public Security of Bahia (SSP-BA), Brazilian Army, Federal Police, among others. In addition, the technological models here are copied by other departments, such as the National Secretariat for Public Security (Senasp) of the Ministry of Justice and Public Security (MJSP). "This is a reflection of our work to help people, in general. Our satisfaction only grows when we see that products like PCA, with the ability to recognize faces at the moment of access, contribute to an increasingly better society", he concludes.
Computer forensics in Pefoce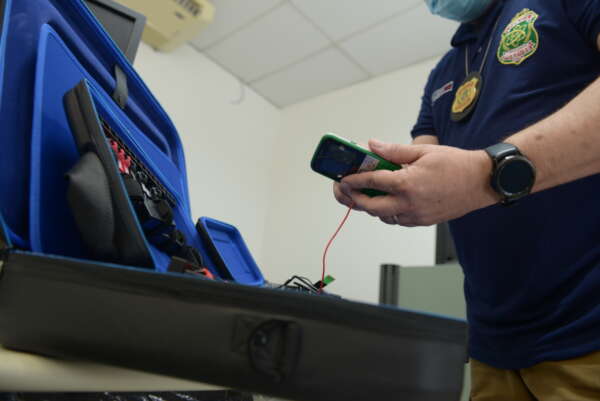 In Pefoce's Center for Technological Expertise and Technical Support (NPTAT) there are specialized criminal experts trained in the fields of information technology, who apply knowledge and techniques to detect and filter important data about crimes committed or articulated through technological devices. Computer forensics specialists mainly work on the extraction and forensics of data from cell phones, computers, tablets, hard drives, and other data and media storage devices to support various types of criminal investigations.
The performance of computer forensics is essential in investigations involving the sexual exploitation of children and adolescents in a virtual environment, with the aim of identifying the crime of child pornography. They also work in digital fraud processes, such as card cloning and identity theft. NPTAT experts have also been invited to analyze the information contained in the mobile phones of criminals. In the sector, there is also a team of experts who work on expertizing the authenticity of video and audio recordings. They compare images, identify objects, persons and locutions that can clarify information about a wide variety of crimes recorded through audiovisual media.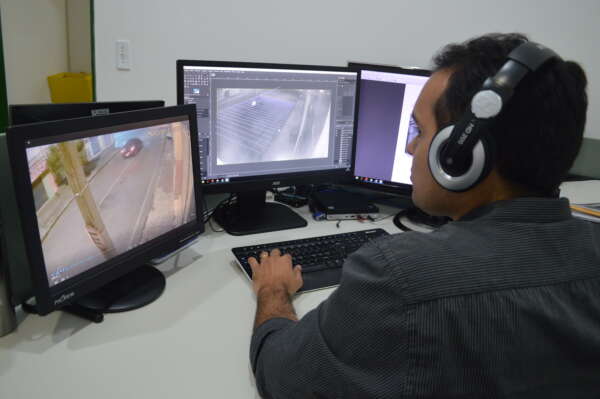 Criminal expert Ravi Veloso, a computer science graduate, discusses the routine at the core and major cases. "Here, the main requirement for computer experts is cell phones that are confiscated at crime scenes or from those where an investigation is being conducted. People who are under some sort of investigation for committing a crime, most often it's not even a crime related to cybercrime. It is often murder or drug trafficking," he explained.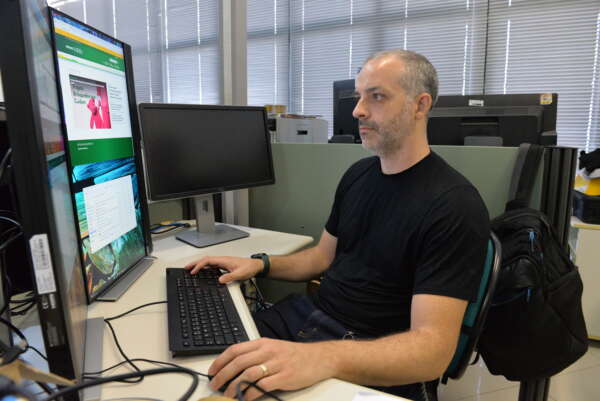 Technology and solutions
Outside the framework of research, but also with the application of technology, data processing, management, system programming and technological solutions, Information Technology Coordination (CTI) is a strategic sector of Pefoce that provides direct support to all other coordinators and the administration of the institution. With developers, database administrators, security analysts, system analysts, among other professionals, CTI works daily to monitor and manage Pefoce projects. The work makes it possible to look at points of improvement, provide solutions and create communication tools between platforms and structures present in the country to improve the working conditions of users.
Professionals who are part of CTI are responsible for good interaction between users and computers, software development, technical support, database organization, configurations in computer networks and numerous development activities.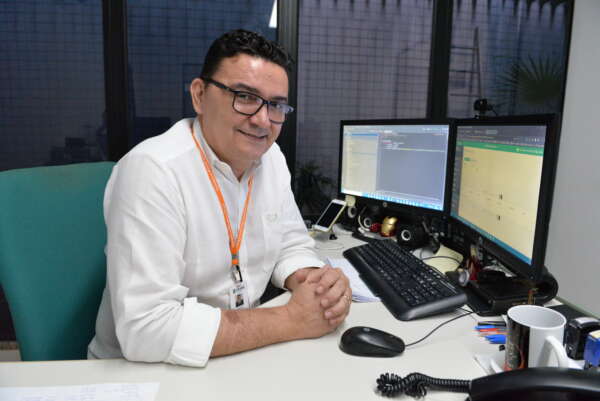 João Mesquita, coordinator of Pefoce's CTI, explains the importance of IT professionals and how they work in coordination, promoting solutions and fluidity in Pefoce's routine. "Those who work with technology are usually passionate about developing something new, being able to support a person who has difficulty handling electronic equipment or using a program. In addition to providing solutions aligned with self-management and other coordination, CTI also provides capacity building. It requires a lot of dedicated time from IT professionals. Analyzing lines of code and developing solutions using logical reasoning is not very easy, it is very difficult," he analyzed.
Galileo system
Precisely thinking of promoting solutions and fluidity in server operation, Pefoce's CTI developed the "Galileo System" which digitally stores and manages all types of information on forensic procedures carried out by Pefoce. With the tool, keeping tracks is more organized and safer because, when received by Pefoce, they receive an identification code – a QR code – and a security seal, which are easily traceable and internally monitored, allowing the manager to identify, in real time, at which stage the skill is or is already completed. With Galileo, reports are also digitally signed and sent to police stations, resulting in significant time savings between the completion of the expert report and delivery to the requesting police department.
"Galileu is a tool that was developed specifically for the activities developed here at Pefoce. And for forensic medicine, for forensic analysis laboratories, for external expertise and in some cases for the coordination of human identification and biometric expertise (CIHPB), that is, four coordinators of final activities participate within Galileo," said Mesquita. .
New software from Pefoce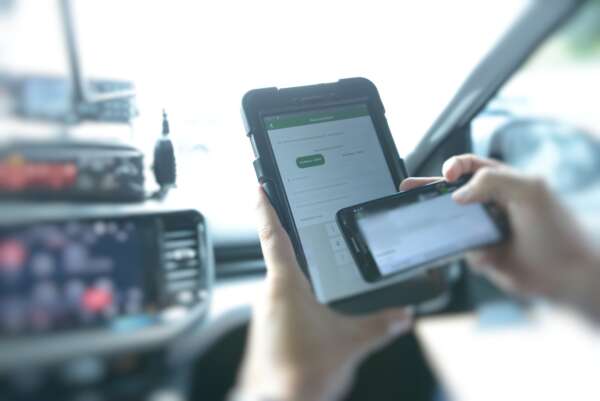 Able to develop technological solutions that supplement and supplement the professional activities developed in Pefoce, CTI also aims to improve existing technological solutions, where communication of Pefoce coordinators is possible, including creating interoperability, i.e. acting in conjunction with the civil police system. of the state of Ceará (PC-CE).
"In addition to Galileo, we have other solutions developed here at CTI, which is a crime scene specialist application, which allows core business professionals to extend (Galileu) to the street. From the scene, he can advance information into our system, obviously using the most up-to-date resources available in the field of information technology science," explained Mesquita.