All about Dell business laptops made in Brazil
Dell's new Latitude line of business notebooks will now have some of its flagship models manufactured in Brazil, strengthening the brand's presence in the domestic market and offering even more benefits to customers. Among the versions are the Latitude 5000 and 7000 series models, whose devices have screens of 13 and 14 inches.
Dedicated to bringing the best of high technology to consumers, the notebooks feature 12th generation Intel® Core™ processors and compatibility with the Wi-Fi 6 standard, which brings improvements in connectivity, greater speed and less signal interference.
(Source: Dell/Discovery)
Do you want to know the editions? Find more information below.
Dell invests in a corporate line available in Brazil: Latitude laptops
As the covid-19 pandemic progressed, many companies had to adopt remote or hybrid work models. Thinking precisely about the work scenario and increasing productivity, Dell developed the Latitude line of notebook computers. In this sense, Fernando Broecker, product manager at Dell Technologies, reflects on the reality that shaped the concept of the product.
"Our current context reflects the interest in time optimization, where everything is very dynamic and changes quickly. Our goal with the new portfolio is to create a superior user experience, ensuring productivity and security through equipment that meets the diverse needs of professionals and businesses today and in the future," he said.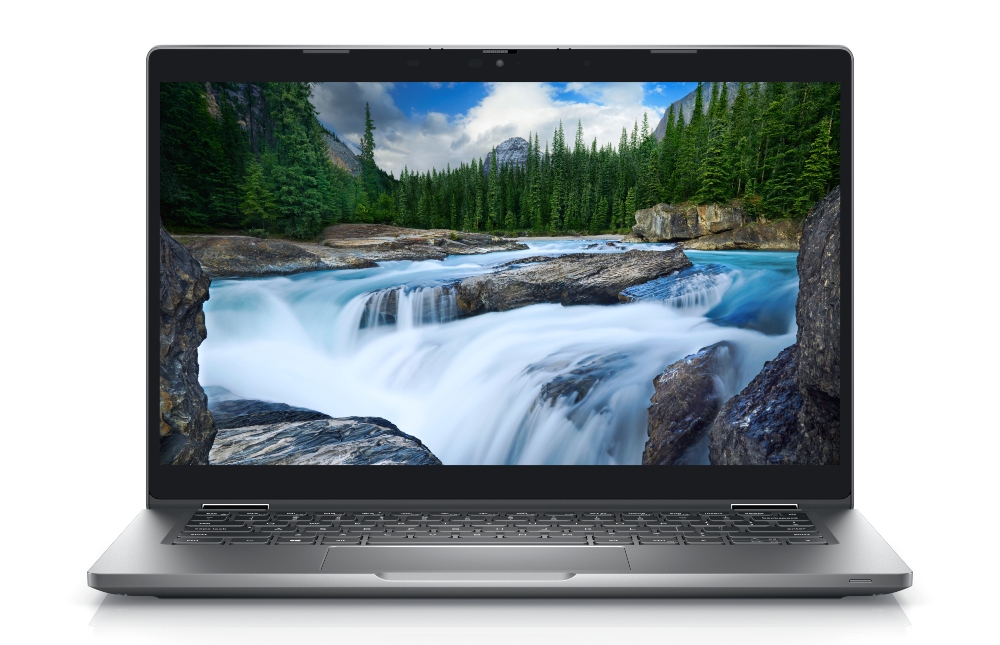 (Source: Dell/Discovery)
Equipped with DDR5 memory, Dell has also developed improvements in the thermal efficiency and acoustics of these notebooks, with the goal of greater user enjoyment. Image quality is even better with the Full HD camera resolution, which works together with visual noise reduction for low-light environments.
It should also be noted that these corporate computers, in addition to Intel Core processors of the 12th generation, also have the Microsoft Windows 11 Pro operating system, which is ideal for managing work and teams.
According to Everton Caliman, director of sales and marketing of commercial devices at Microsoft Brazil, "Windows 11 Pro is designed to generate the best user experience in the context of hybrid work", explaining that "in September 2022, we launched new updates for Windows 11 […] with this first major update, we've focused our work on four key areas: making PC easier to use and safer for everyone; empowering people to be more productive; make Windows the best place to connect, create and have fun; and provide more safety, manageability and flexibility in the workplace"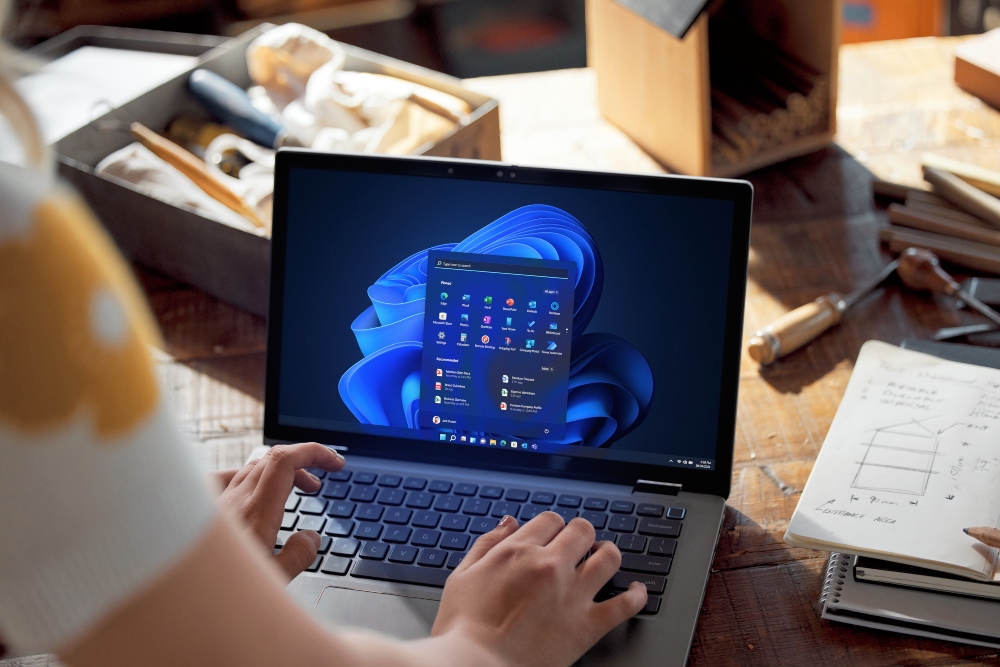 (Source: Dell/Discovery)
Dell Optimizer: a software solution built into Latitude laptops
The 12th generation Intel Core processors feature Intel Adaptix technology, which, together with Dell Optimizer's ExpressResponse feature—an integrated optimization software based on artificial intelligence—adapts equipment performance to deliver more power to the applications the user uses most.
With these exclusive tools, professionals can customize laptops to their own needs, generating more convenience and productivity.
Dell Optimizer also features: ExpressConnect to automatically connect to the Internet on stronger access points; ExpressCharge, which optimizes battery charging for up to 1 hour; plus ExpressSign-in, Intelligent Audio and centralized management, with direct, simultaneous updates without disrupting your workflow.
About Dell Optimizer, Broecker comments that "it's a solution designed to meet new ways of working and that improves productivity, performance and employee experience, ensuring greater agility in completing tasks."
Latitude 5000 and 7000 made in Brazil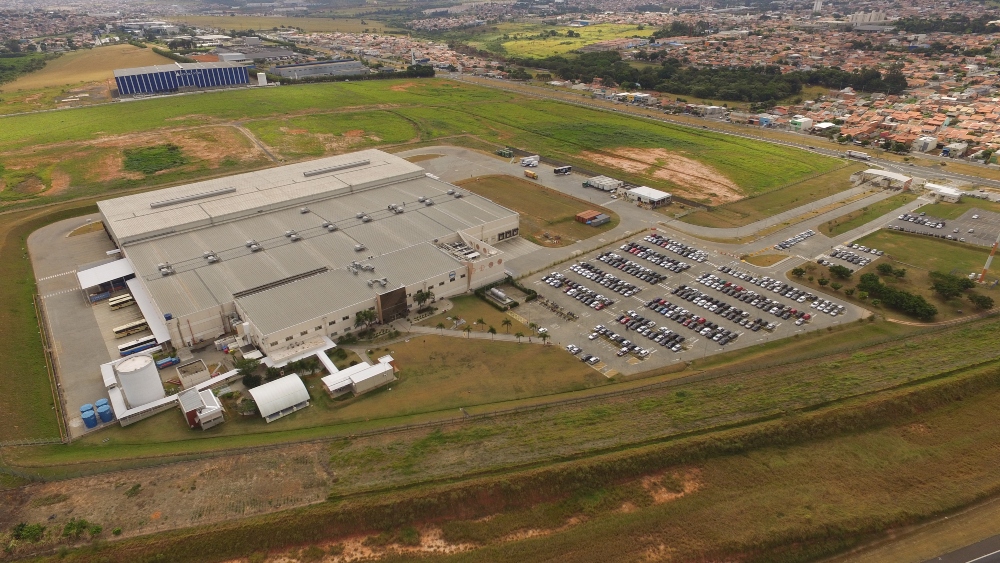 (Source: Dell/Discovery)
By domestic production of these computers, it is possible to speed up the processes of delivery of this equipment to customers, reducing deadlines for the local market.
In both series, Dell also offers some advanced tools that include cyber security, including TPM 2.0 hardware, which directly takes care of the integrity of the operating system. The Latitude line also offers high strength and durability features that have been extensively tested by Dell in the development process of these products.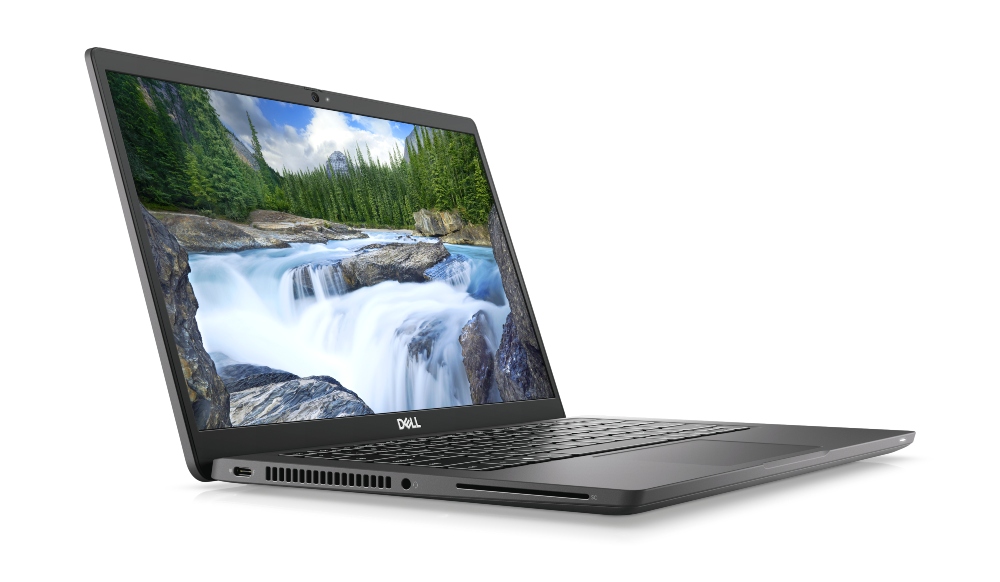 (Source: Dell/Discovery)
Power and portability have become essential for those with intensive workloads. For Roberta Knijnik, Intel Brazil Sales Manager and D&I Manager for Latin America: "The introduction of the Dell Latitude business notebook promises the performance you expect and need from business computers, bringing the powerful 12th generation Intel® Core™ processor."
Knijnik highlighted other benefits of the Latitude line, as these laptops also feature Intel vPro technology, designed for managed information technology (IT) environments, which provides the ability to enforce corporate policies across your computing infrastructure, which may include adjustments to the imaging system, activating security services, equipping devices or maintaining machines during their life cycle, "thus ensuring the continuous operation of the machine park, which results in saving time and money".
Finally, Dell also reaffirms its commitment to sustainability from manufacturing to product delivery and the use of recyclable raw materials.
In the case of the Latitude 5000 series models, the laptop lid, for example, is 71% made from recyclable and renewable materials, with 21% bioplastics from recycled trees from the paper industry, 20% from recycled carbon fiber and 30% from the stand – consumer recycled plastic. In this way, the company manages to reduce the emission of carbon dioxide into nature and saves water and energy during production.
—
Did you like the news? Then learn more about the Latitude line of enterprise laptops and visit Dell website.