The economy is getting ready to jump with the arrival of 5G internet
5G internet, which is already available in some of the country's capitals, should still take some time to reach the ABC. The schedule predicts that cities with more than 500,000 inhabitants, such as Santo André and São Bernardo, will receive the technology in 2025, while smaller ones will be able to wait a little longer, but ahead of schedule. In addition to mobile users, industry, commerce and service providers will be the main beneficiaries of the technology that enables much faster data transfer. Expectations are high for the arrival of the fifth generation of the Internet.
Professor Alessandra Lourenço Simões, from the Systems Analysis and Development course at the Methodist University of São Paulo, highlights the speed of new technology for the benefit of companies and stresses that investment is necessary. However, he says that not all equipment is ready to receive 5G signals, so it is first necessary to check the equipment and, if necessary, make a change. "I believe the industry can benefit a lot, as it promises higher internet speed, which helps connected Industry 4.0 equipment," he says.
For Alessandra, however, 5G implementation and adaptation by companies will take some time to bring results. The teacher does not believe that the results will be noticed in a year. "All new technologies require time to adjust and adapt. Here in Brazil, we have little incentive from government agencies to quickly adopt new technologies," he justifies.
Claudio Alexandre Ganança, a professor at the USCS Polytechnic (Municipal University of São Caetano do Sul), also believes that 5G requires adaptation, as it is a new beginning for the Internet and a time of significant change for system architectures. Ganança explains that there will be differences in the connections that companies should be aware of in order to get the best out of the new technology. "It is important for companies to keep in mind that there are two versions of the so-called links. NR 5G "Release 15", 5G NSA (NSA:Non-Stand-Alone), which operators can call 5G DSS, to take advantage of 4G transmission, reaching speeds up to 12 times higher; and 5G SA (SA:Stand-Alone), which uses exclusive 5G wavebands, technically called NR 5GC (Core), which indicates a new generation network core inside the equipment," he says.
In current devices that are already prepared for the new technology, the USCS professor explains, the operator's 5G DSS standard does not require replacing SIM chips, but for 5G SA they must be replaced. "The new generations of mobile phones will come with a built-in "eSIM" chip, and the activation of the line will be done with the operator's QR code when taking over the line," he explains.
For Ganança, service providers will gain a lot from fifth generation Internet applications, as they will enjoy applications that they never imagined in mobile phones, or even in a laptop with built-in 5G (eSIM), connected at all times. The same is true for a corporation.
Infrastructure
Companies should take advantage of several aspects of the infrastructure. Ganança says that all types of equipment can come from the factory with so-called eSIM chips and it is possible that network cards will appear for computers with this type of connection available, with the permission to upgrade and without the need for network cables through MPN resources 5G (Mobile Private Network with 5G ), which enables the company to connect cameras, vehicles, robots, computers, sensors, gauges, actuators and other devices to its private network via 5G SA. "This will enable the second level of IIoT (Industrial Internet of Things), with greater coverage, speed and possibly lower cost than conventional wired or wireless infrastructure," he says.
For the USCS professor, logistics companies should be the first to benefit from instant communication in big cities and federal highways. "There are more than 35,000 kilometers mapped and in implementation since the results of the 5G auction, combined with IoT (Internet of Things) solutions, which have already been implemented in the automation of inventory, loading and unloading, which has been largely used by the speed and quality of communication," he adds. .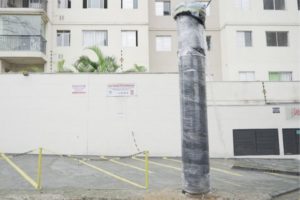 Security
Another privileged segment is security. "The sector will be further enhanced by edge computing, high local processing, with artificial intelligence in small equipment, such as the Labrador computer model, 100% national manufacturer CITI-USP and an intelligent guard that can be programmed to analyze audio and video and detect the occurrence of violence , accidents or fires and record; and instant communication, in order to transmit everything live to the central office, with the possibility of automatically activating the ambulance, firefighters and police without human intervention, even if the equipment is at risk of vandalism", explains Ganança. The professor says the service can be used by city halls through surveillance totems. A police officer can remotely communicate with a citizen. Such totems are also already deployed in Diadema.
agribusiness and medicine
Livestock and agriculture should further improve productivity, according to Claudio Alexandre Ganança, with the greatest range of communication and speed of information, by combining sensors on the ground with data from drones and satellites. Systems for forest fire detection, flood warning and monitoring of livestock and agriculture can also be implemented. In clothing, sensorized clothing for physiotherapeutic use and in medicine, the applications are numerous. The bionic pancreas can be monitored remotely by a doctor.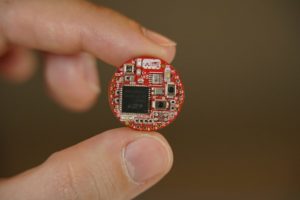 For the professor from USCS, industrial production can be affected already in the first year of 5G Internet. With investment in 5G-oriented technology, preventive monitoring of machines, chimneys, loads, production supply, distribution speed, combined with integrated systems and enriched bases of automatically collected information, properly organized, distributed processing, everything will be more efficient. "Brazil, for example, has created computers the size of a coin (Caninos Loucos.org project), with high resistance and processing and communication capacity, which can make these things a reality very quickly, combined with 5G can make the vision in the near future the future as if the internet just started," he says.
the industry concerned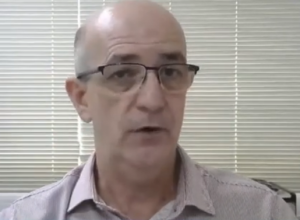 In addition to the excitement about the arrival of new technology is its availability and the structure that needs to be put together so that companies can use it to its full capacity. This is the concern of the industrial sector. For entrepreneur Norberto Perrella, head of the regional Ciespa (Industry Center of the State of São Paulo) Santo André, Mauá, Ribeirão Pires and Rio Grande da Serra, it is first necessary to see what the infrastructure for 5G will be like.
Perrella knows that the evolution in terms of technology is very big and the superiority compared to 4G as well. "What worries us is the structure that the region or Brazil will offer to make good use of the technology. I'm afraid. Nowadays 4G is not everywhere and you don't have to go far, there are lots of places in the ABC with full shade, depending on where you are you will struggle even with 3G. Making the technology available is one thing, but being able to get to it and use it is another," he notes.
For the director of Ciespo, 5G is something the company needs and will use a lot. He states that this is extremely important because today we work a lot with data in the cloud, data that can be transferred and delivered to, for example, accounting, but infrastructure is needed for this. "As long as this installation structure can keep up and allow us to take advantage of all that technology can bring us, it is always welcome. We have to keep up with the rest of the world. He worries if we will be too'ALRIGHT' with the rest of the world and in relation to the structure and whether we will be able to use all this technological package that is coming here", he adds.
Receive daily RD on your Whatsapp
Send WhatsApp to 11 99237-9717 receive the daily ABC news on your mobile phone.