6 best alternatives to Chrome OS
ON Chrome OS is a Google software based on the Linux kernel that uses the Google Chrome web browser as its user interface, supporting a variety of web applications. So-called Chromebooks are light, cheap and affordable computers for developing markets, so it is necessary to have a compatible operating system.
Although it is growing and constantly updated, the OS is far from perfect. Maybe you're looking for a desktop alternative to Chrome OS, a Linux distribution, or heavy Windows.
The following list highlights some alternatives to Google's system. Some are slightly more difficult options, but even more versatile than Chrome OS, which is extremely dependent on the search giant's solutions and internet connection.
6. Chrome OS Flex
Chrome OS Flex is a lightweight version of the traditional Chrome OS, but even more focused on cloud playback, which makes it faster. The system promises the usual security and broad compatibility with PCs and Macs.
Being very lightweight, the operating system boots quickly and does not slow down over time. Updates are sent in the background, when there is an Internet connection, without interfering with usability.
Google also guarantees ease of deployment on corporate machines, as installation is done via a flash drive or over the network. It is also possible to block the execution of prohibited software and rely on sandbox technology to isolate malware.
5. FideOS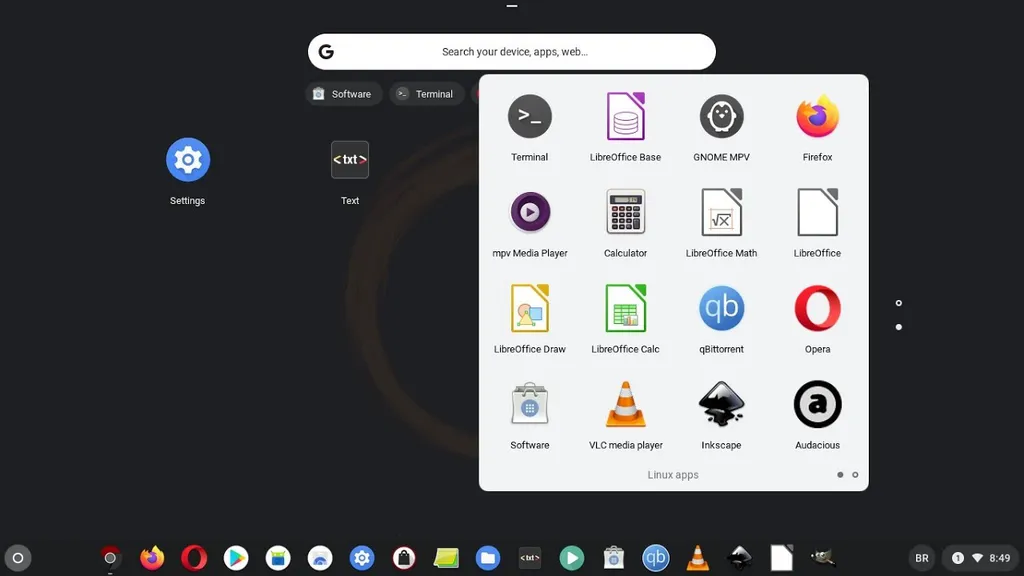 FydeOS is an option for regular PCs that function like Chromebooks, but with alternative on-premises or cloud-based support services, independent of Google. Its difference is the ability to run on almost all types of computers, such as old machines, virtualization applications and portable machines like Raspberry Pi.
It can run the Play Store and run Android apps natively, as well as run Linux apps. If your computer has enough resources, you can even run Steam with its huge library of games.
The operating system is free, but has paid versions with more features for those who want to use it in companies or who want to make customizations. In addition, it has a very active community that always strives to bring regular improvements (the latest version was released about a month ago).
It was created by the Chinese company Fyde Innovations, which, although small, has big ambitions to make its software the best alternative to Chrome OS.
4. NayuOS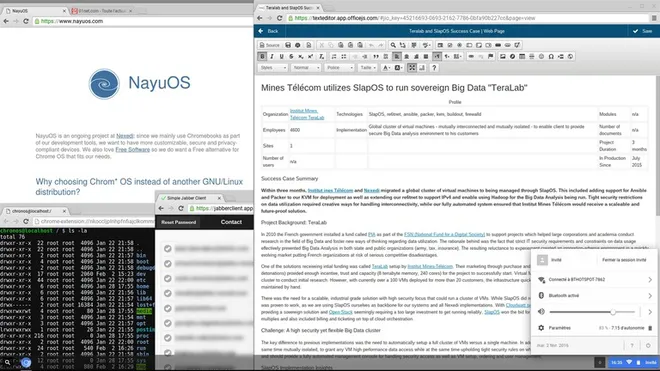 NayuOS is a Chromium OS customization created by Nexedi developers and is available for everyone to use. The operating system is basically an improved version of the program created by Google, but with a focus on usability, privacy and more customization options.
Nayu removes the required Google account login and allows entry into guest mode. Additionally, re6st and git links are supported. Additionally, the OS by default stops the SSH daemon, which is enabled by default in Chrome OS.
The creators are currently working on adding Zeroconf via Babel and enabling firewall access to another device on the local network with an HTTP server. There are other technical requirements that still need to be worked out to make the experience more free.
There are some limitations in the software, such as the inability to store documents on the Chromebook (need to use external devices), incompatibility with Adobe Flash and proprietary multimedia codecs, installing packages and running custom binaries anywhere — most files are mounted in noexec.
As it is an open software program, there is no charge for companies either.
3. Ubuntu Web Remix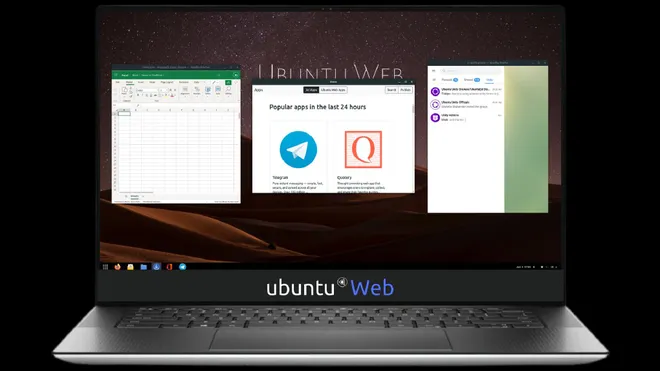 Ubuntu Web Remix is ​​an unofficial Ubuntu solution designed as an alternative to Chrome OS, but with some important differences. The system offers web apps, Android software, and support for non-Google family apps.
Unlike the previous ones, here the clue is more focused on Linux/GNU, as one of the more popular distributions. Because of this, it can be great for those who want to have a slightly better OS on their desktop or laptop, but without giving up the ease of web applications.
The system has the GNOME desktop environment by default and a minimal set of pre-installed Linux solutions. The developers classify it as free Android and based on the Firefox or Brave browser, not Chrome.
There is a built-in application store with a good catalog of solutions, with the versatility of working on mobile phones as well. The software is free, free of charge and can be used by any natural or legal person without compensation.
2. Gallium OS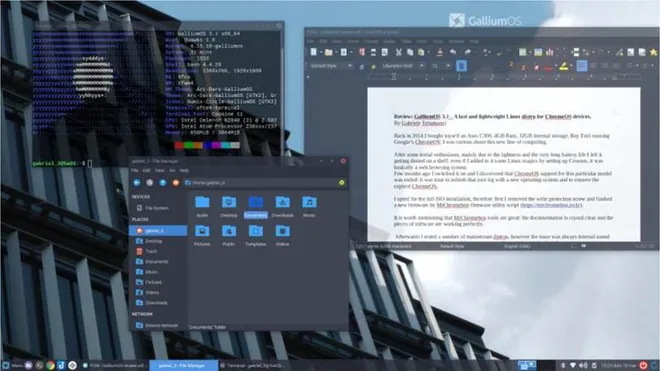 Gallium OS is a popular alternative to Chrome OS that is also based on Linux. Unlike traditional distributions, the system comes with the default Chromium browser that allows access to all features and extensions of Google programs.
The open source browser does not track the user, unlike the original Chrome. This is one of the main advantages of Gallium: it gives practically the same results as Chrome OS, but without being held hostage by Google.
Gallium OS has built-in drivers that enable the use of Chrome OS touchpad gestures. Plus, it's optimized for better boot times and longer battery life.
If you want an experience similar to Google's software, but with a sense of more freedom, Gallium is the perfect choice.
1. Budgie solutions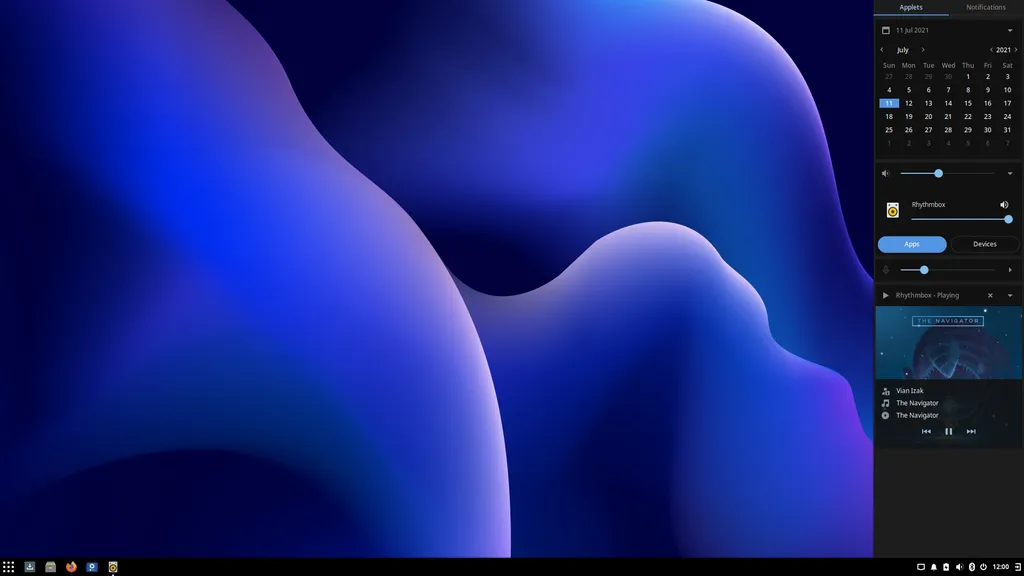 Solus Budgie is one of the more polished Linux alternatives to Chrome OS. The project grew out of another similar proposal called Evolve OS, a factor that brought much more refinement to the system.
Being based on Linux, the operating system is very complete in combining the advantages of the GNOME desktop with the ease of Chrome OS proposition. Obviously, the browser used here is Firefox and other freeware, freeing the user from Google's shackles.
There are dozens of advanced features such as multimedia support, utilities and other programs. This is great for those looking for more complete software, but it deviates a bit from Chrome OS's minimalist proposition. Despite this, Solus is probably the best looking and most complete option on this list.
Bonus: Andromium OS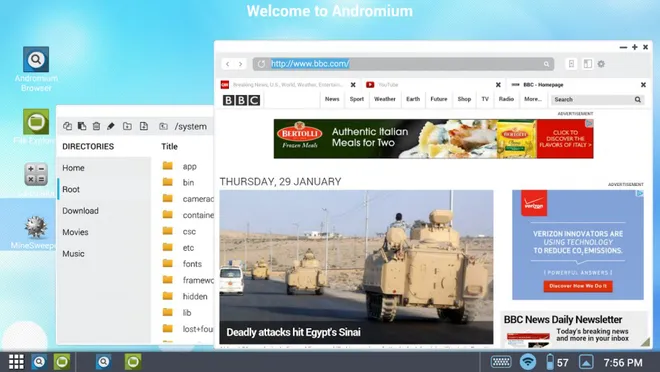 The Andromium operating system was a layer of Android created to run computer software such as Windows and macOS. The promise was easier mouse and keyboard tasks, such as pop-up windows and multitasking capabilities.
Andromium OS featured a menu bar, a sort of "Start Menu" and a taskbar. The OS was very simple, but it made it possible to write texts, browse the web, manage files, and even run some light games. You can also use online services such as the Google Docs suite of applications and Microsoft 365 Online.
As it was not a system of its own, but a kind of skin on Android, it was possible to perform some traditional functions of mobile software, including making calls if you have it installed on your mobile phone. After some time in development, it was renamed Sentio and eventually discontinued.
Despite this, he is remembered to this day for having managed to achieve something that Google itself was able to do only a few years later. This feat earned him a prominent spot on the list.
Do you like Chrome OS or are you willing to give these alternatives a chance? The solutions presented here can meet a variety of needs, from those with a Chromebook, an old computer, or a simple laptop.