Adventures enters an area that is the new frontier of marketing: web3 and the metaverse
Rapha Avellar, Partner and CEO of Adventures
When founded, in December 2020, Adventures united the field of digital marketing with the strategy of creating DVNBs (digital vertical domestic brands), digital brands in partnership with celebrities or athletes. However, gradually the group founded by Rapha Avellar, Ricardo Dias and Gerard Roure began to step more and more down the technological path.
An investment of R$ 50 million led by manager Provence Ventures, in February of this year, included the participation of Mercado Livre, which became a commercial partner in e-commerce and logistics. Soon after, the company entered the field of e-commerce, with the purchase of e-Can, competing with companies such as Infracommerce.
Now a new technological ingredient is being added to this puzzle. The company creates Adventures X, a front to bring brands closer to topics such as the metaverse, NFT and live trade.
"The ambition has always been to build a strong marketing platform, and the technology arm is completing the plan," says Avellar, NeoFeed. "It started with building brands, moved to e-commerce and ended with the third end, which is characterized by the development of proprietary technologies."
Adventures X fits into this strategy by allowing brands to also work with tools such as metaverse, web3, sensory commerce marketing and voice applications. In practice, this can mean anything from creating tokens for a celebrity to marketing campaigns conducted in a completely virtual environment. "In the next 12 months, many companies that work with big brands will have to move in a direction creative economy"says Avellar.
Concept creative economy, which the entrepreneur refers to, has been translated into a form of monetization of content that is produced and distributed on digital platforms. This goes beyond, for example, a digital influencer earning a fee to promote a brand in a post on Instagram or TikTok. With new technologies such as metaverses and NFTs, this model has received new forms of monetization.
"There is a demand in the market for digital influencers so monetization from the audience is also done with products, not just brand actions," says Douglas Gomides, digital marketing and social media expert. "Tokens, being related to the cryptocurrency industry, tend to grow in this market."
The idea of ​​creating a division that would attack this market was born in 2021, but it was accelerated this year. In recent months, Adventures has hired more than 20 people for the area commanded by Conrado Caon, CTO of the group. The company aims to triple the number of employees in the technology branch by 2023.
In addition, Adventures X has also signed contracts with two companies working on asset tokenization and blockchain projects: Lumx Studios and Rio de Janeiro-based Block4. The first one has already completed projects for digital influencer Boca Rosa and clothing brand Reserva. Block4 is part of the investment of 2TM, the holding company that controls the Bitcoin market.
The first act of Adventures X will be the launch of a campaign, in the next 60 days, for the Brazilian brand within the metaverse. The customer's name is kept confidential. Another project is being done with the use of tokens. The idea is to launch and sell fan tokens to companies and celebrities.
These virtual artifacts can guarantee exclusive benefits to owners, such as product discounts and rewards. In addition, the token can also be traded on the secondary market, making it an investment asset.
The model is not new, but it is more popular in the sports world. Socios.com, for example, already works with this technology and has contracts with clubs in various sports, including soccer. Anyone who receives a fan token of a particular club can vote to select the best player for the match, which will be printed on the team captain's armband and even guarantee tickets to watch the matches in the stadiums.
However, the euphoria surrounding tokens and NFTs seems to have died down. On OpenSea, the main platform for the resale of crypto assets, the daily transaction volume that once reached 400 million USD is now around 8 million USD. The value of virtual artifacts also dropped. For example, the NFT bought by the player Neymar has already lost more than half of its market value since the acquisition.
Advertising + technology
The union of advertising and technology is a trend. WPP, the world's largest communications group, last year bought DTI Digital from Minas Gerais, a company whose essence is software development, not creating communication strategies for large companies through technology.
Another example is the case of Accenture, a consultancy that since 2015 has acquired more than 30 advertising-related companies in several countries around the world, including Brazil. Here, the company bought the digital agency AD.Dialeto in 2015 and the marketing agency New Content in 2018.
In Brazil, Zmes, founded by ex-McKinsey Marcelo Tripoli, aims to occupy this space between advertising and technology. Created in 2020, the marketing agency wants to use digital tools with artificial intelligence capabilities to serve customers.
Another move in Brazil that indicates tech companies want a piece of the advertising and marketing market was given to Stefanini. In July 2020, along with Brooke, Caps, Huia, Hopo and Now3, the company bought holding Haus, a communications group founded in Porto Alegre, owner of the advertising agency W3Haus.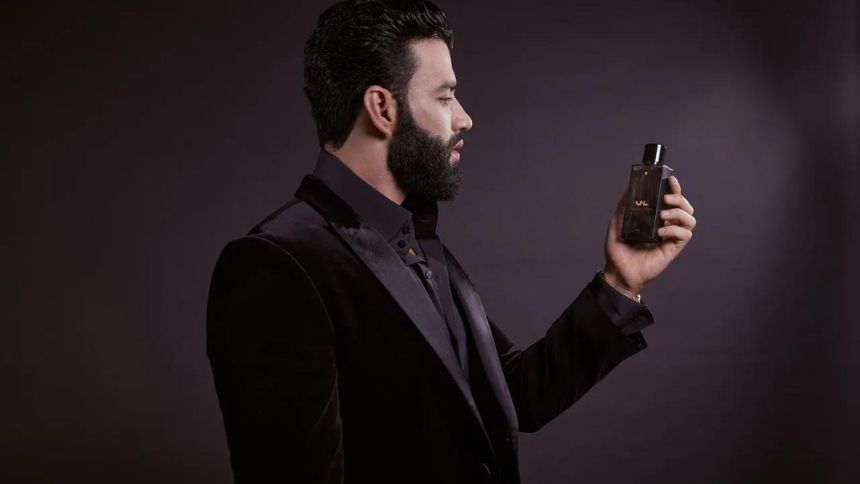 Adventures also goes that way. Last year, he made M&As that brought studio Homem de Lata, consulting company Fellipa Consulting and sports marketing agency Go4it into the house. The company also partnered with Religion of Sports, a media startup co-founded by American quarterback Tom Brady.
These moves were strategic for the creation of DNVBs, which began to be implemented in late 2021, with the launch of the brand of child actress Sienna Belle. The vertical was further strengthened by this year's partnership with singer Gusttava Lim, who has more than 44 million followers on Instagram. Six more brands are expected to be launched in the coming months.
E-commerce is a helping hand for DNVBs, but it also competes on the high seas. The Adventures division already operates 77 brands and has been strengthened by the acquisition of performance agency E-Can. Together with Mercado Livre, the company is trying to complete the journey that goes from the creation of virtual stores and sales management to CRM, SAC and logistics chain services.
With all these moves, Adventures is projected to double its revenue this year. In December last year, running speed (constant annual revenue) from Adventures reached R$90 million and Ebitda R$10 million. Almost all revenue came from services provided to major brands.