The revolutionary iPhone for professional and sustainable use
Next Wednesday, September 7, we meet the new one iPhone — apparently "14". Since last year, there have been several rumors about the possible new features of the world's most desirable smartphone. Since its launch, the iPhone has undergone several changes, focusing on design, size, performance and cameras.
Despite being an amazing device, a closer look at its development can cause a little frustration at the level of revolutionary innovation. Don't get me to belittle the progress that has been made: there is no doubting the superior performance of each version, cameras that today offer features that were limited to professional machines and other features that deeply satisfy their users. But in essence, what would make the iPhone a disruptive device again?
Thinking about daily work and profound changes in terms of concern for sustainability and conscious consumption, here I have listed some features that would make a big difference in the iPhone, making it a PC replacement option. Come!
Operating system
iPadOS brought big changes to iPad apps, making them easier to use like computers. Why not have a similar operating system on the iPhone?
Professional applications still have major limitations in their mobile version, which prevent deeper use of the device. A version of iOS closer to iPadOS or perhaps even unifying the three systems (iOS, iPadOS and macOS) would be a big change in operational and practical terms, opening up a world of new possibilities.
monitor extension
Samsung has already released a rudimentary version of a smartphone that can be connected to a monitor. It's scary to think that right now, in the 16th version of the system, the iPad will finally be able to extend the screen to an external monitor.
But since that spell is broken, why not bring this feature to the iPhone as well? Being able to come to work and, instead of carrying a laptop, simply connect your iPhone to a monitor — with an external keyboard and trackpad/mouse — would be a very interesting and practical experience.
Infrared keyboard and projected screen
Typing small things on the iPhone is very easy, but larger texts make the experience very unpleasant. Imagine that the device has an infrared keyboard with a trackpad that can be projected onto a table with a trackpad and a screen that is projected onto the wall.
With a bigger screen and keyboard, the iPhone would be the perfect laptop. Personally, I don't believe in a foldable device that actually works well. Those that currently exist are very limited and still leave the impression of creases or marks on the canvas. Screen and keyboard projection could be the solution to this increased usage.
Portability and resilience
Despite being much lighter compared to an iPad or MacBook, the iPhone is still a heavy device, especially if you're using the Max model. Furthermore, even with recent improvements in strength (such as the Ceramic Shield), the device is relatively fragile for its value and risk.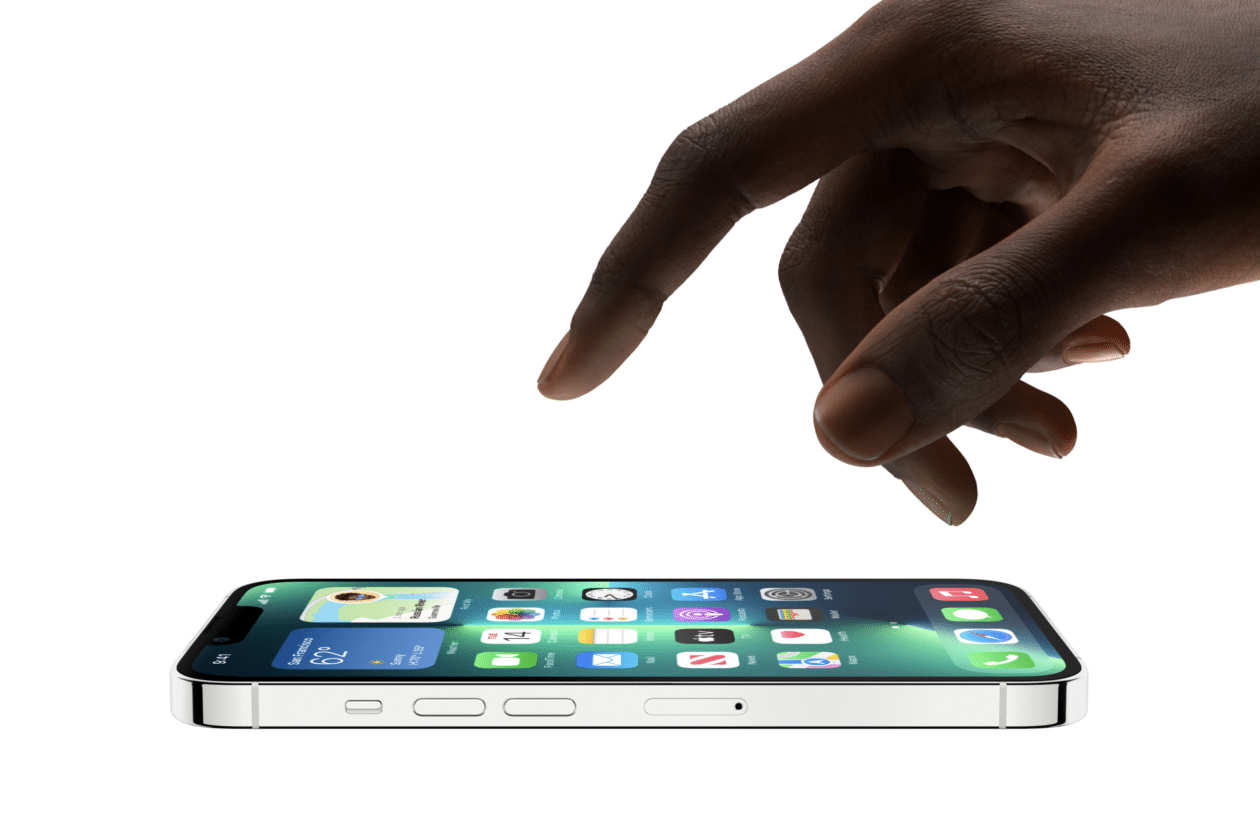 If you think about it, the iPhone now costs the same as a MacBook Air. To achieve its use as a single device, I believe that Apple could innovate the components of the iPhone to make it lighter and thinner, without losing performance and battery life — I know it's not easy, but it's an exercise in the world's ideal imagination, right? The device must also be more resistant so that its constant use does not cause fear of breakage.
Safety
As you saw in a recent video here MacMagazine, iPhone security leaves a lot to be desired. Proof of this is the recent phenomenon of people carrying simpler cell phones for banking apps and others with other features to avoid more damage in case of theft.
In order to become a truly professional device, Apple must increase the security of the iPhone, to reduce the risks of data loss or misuse in cases of theft and become the de facto option for business computers.
True wireless charging
Sorry, but MagSafe isn't wireless charging to me, just another way to get my iPhone stuck charging. To be innovative, charging must be truly wireless. A system that uses its own Wi-Fi network for charging or infrared rays, a dock connected to a power source… I don't know which is the best way, but this would be a very useful addition to using the device and charging at the same time.
Longer product cycles
The planned obsolescence of technology companies has created enormous and competitive pressure among them, forcing shorter and shorter production cycles. The idea that there are no new releases annually or even in longer periods seems unimaginable.
However, this model is starting to show signs of exhaustion. Proof of this is the impression of less and less significant changes from year to year and the number of people who decide to change their devices every two or three years. Longer cycles reduce technological waste and reduce consumer pressure on people. With cycles of two years, for example, devices could come with more radical improvements and would encourage a greater search for updates within these established deadlines.
The future is in minimalism and conscious consumption
Considering the speech of Apple leaders on the dispute between MacBook and iPad, in which they state that they are not competitors, but complementary, it seems that it is a very distant dream to create an iPhone that becomes a computer option, even more so with a professional focus.
Despite this, I believe that the future is in minimalism. People are increasingly looking for products that are versatile and multi-purpose, thereby reducing their investment in property and also the disposal of technological waste from the planet. Experts like John Elkington, one of the sustainability popes, say that in the future there will no longer be a sustainability field in companies. This factor will be fully included: either the company will be sustainable and socially responsible or it will not be (book "Green Swan").
Younger generations were more concerned about conscious consumption, the environment and better living costs, providing more freedom. In addition, several movements have spread around the world that encourage the search for less, for a more rational use of products and for conceptual and heritage minimalism, investing more in life experiences than in acquiring things.
It is not enough for Apple to remove the charger from the iPhone and tout it as a major environmental measure by reducing carbon, especially since everyone has noticed the positive impact of this measure on the company's profits. A greater commitment to the environment involves losses and sacrifices that the market and its consumers can view with respect and admiration.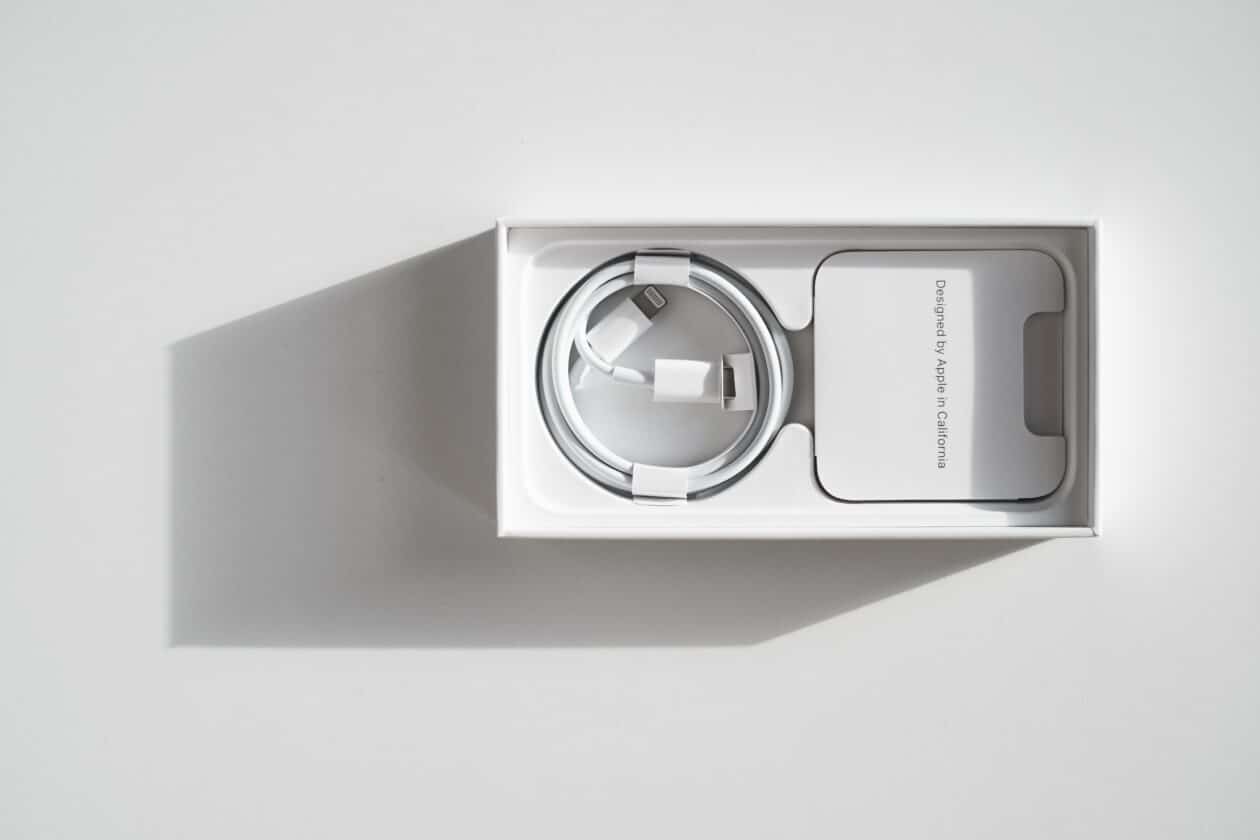 Given the intensification of this scenario, the idea of ​​a single device that meets all professional technology requirements does not seem like a distant dream, but a matter of time. I admit that even though I'm a fan of Apple and its products, sometimes I think about the amount of money invested (the sum of the value of all the devices I own) and I get a little uncomfortable with the representative character. If they are so powerful, why do I need so many?
Will the pursuit of minimalism and conscious capitalism affect the world's largest technology company? Will we see new devices completely sufficient for different functions? Time will answer these questions, but the path of transformation appears to be a path of no return.
---
Is that you? What do you think about these social changes? What other features would you like to see in the revolutionary social and professional iPhone? Tell us in the comments!