Education in Goiania invests in technology to expand the pedagogical system
Laboratory and robotics
Another action of Smart Educação is the integration of pedagogical technology in robotics factories and laboratories, which aims to combine teaching and technology. Currently, the municipal schools of Presidente Vargas, Alice Coutinho and João Vieira da Paixão, all in the capital, already have a service that offers computers, broadband internet, logical network, television, tool board for Maker material and furniture for classes in a technological environment.
"It is a project that encourages the study of, for example, mathematics, physics and biology in a laboratory that until recently was used as a computerized environment with several computers. Machines that were not effectively used for pedagogical purposes. In other words, today these environments, which are fully equipped, encourage interaction and arouse students' interest in school. We want our students to combine technology with learning in the classroom," emphasizes Wellington Bessa.
On the left, the mayor of Goiania Rogério Cruz. In the middle, a student of Escola Municipal Presidente Vargas.
To the right
,
Municipal Secretary of Education of Goiania, Wellington Bessa. (Photo: Goiania City Hall)
During a newspaper interview EssayThe secretary added that eight more makers and robot laboratories will be delivered by the end of September. The focus of the portfolio, as pointed out by the holder, is that by the end of this year 2022, the municipal education of Goiania will have 50 of these technological environments already implemented in the capital's educational institutions.
"The state-of-the-art in robotics and do-it-yourself culture will be in municipal education. These tools are very important for increasing students' interest and thus reducing school dropouts, in addition to contributing to teacher training. In addition to these projects, linguistics, foreign languages, among other classes, i.e. we don't just create laboratories, we train our teachers and our students so that we can develop better content", he adds, emphasizing that the environments include students from 1st to 9th grade, along with EJA.
Lessons from the covid-19 pandemic

Bessa took over the management of SMEs in March 2021, one year after the start of the covid-19 pandemic in Brazil. At the time, classes were still suspended due to the high rates of cases and deaths caused by the disease across the country. Due to social distancing, proposed as a way to prevent the spread of the new coronavirus, face-to-face classes have switched to digital. And so it went on for several months.
However, according to information from the education portfolio holder, only 25% of students in municipal public schools in Goiania could access at least one digital content, and most had to go to the institution to obtain physical materials. "When I started working in the Department, I noticed a great need to return to face-to-face activities, because these students sometimes lost 100% of their learning. with the aim of avoiding dropping out. Even with the personal return in the 2nd semester, it was in a hybrid system," he recalls.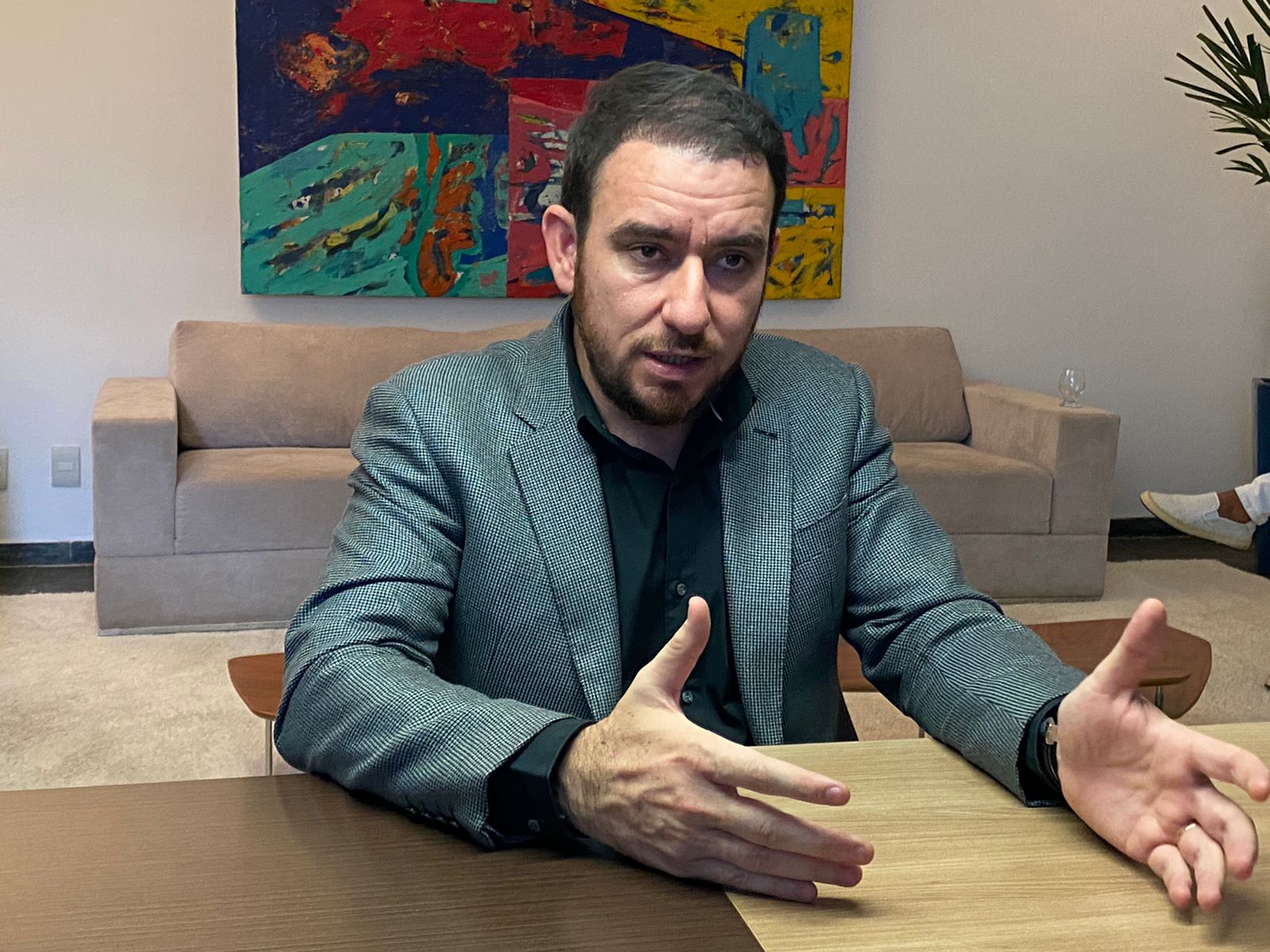 The Municipal Secretary of Education of Goiânia, Wellington Bessa (Photo: Caroline Louise/ A Redação)

Also according to the secretary, the pandemic was one of the main factors for the need for technological resources as a way to bring and integrate students within the classroom, while providing an even more complete education. "We ended the year 2021 in a very complex way. This clearly showed the importance of investing in technological resources for both the pedagogical and administrative areas, as a way to even facilitate the processes. Not to mention that it is impossible to ignore that our students today are far ahead in terms of internet connectivity," he concludes.